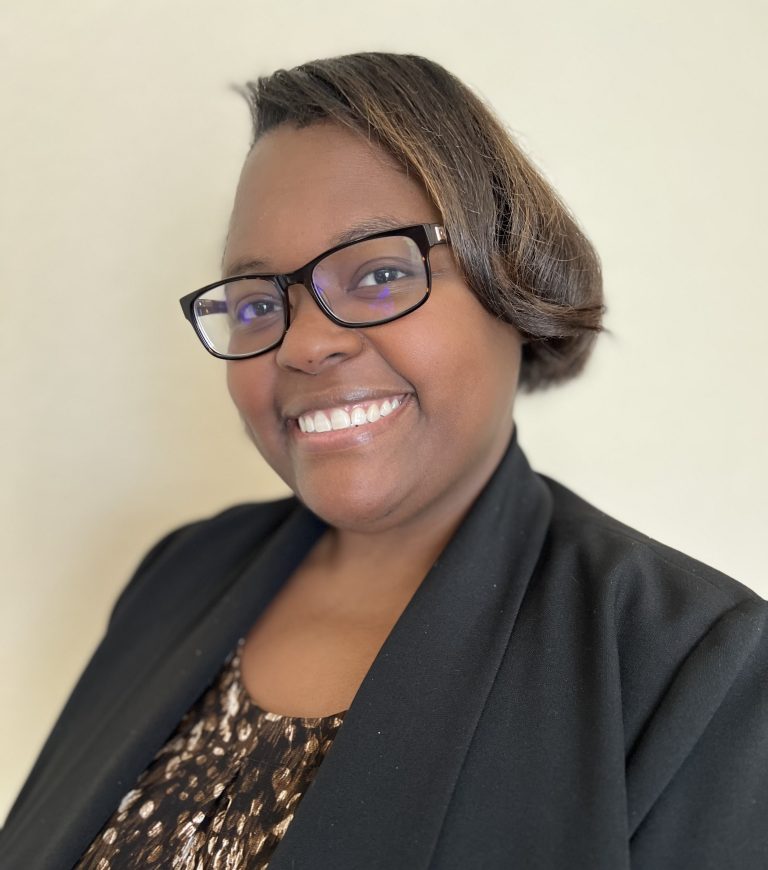 Owner/Founder and Licensed Psychologist
Dr. Burns is a native of Sacramento, California and now lives in San Antonio, Texas. She earned her Bachelor of Arts (B.A.) degree in English with an emphasis in Literature, Criticism, and Theory, as well as obtained a minor in Psychology in 2013. In 2015, she started her graduate program at Alliant International University in Sacramento, where she obtained her Master of Arts (M.A.) degree in Clinical Psychology in 2017 and Doctor of Psychology (Psy.D.) degree in 2019. 
Dr. Burns began working with individuals with neurodevelopmental disabilities (NDDs) in 2010 when she was a volunteer and research assistant at the UC Davis MIND Institute. She also worked as an Applied Behavior Technician (ABA) Behavior Technician while completing her undergraduate degree. She continued working at the UC Davis MIND Institute for several years and received specialized and extensive training in NDDs under some of the leading ASD researchers and clinicians in the field. She supplemented her training at the UC Davis MIND Institute by participating in the Leadership and Education in Neurodevelopmental and Related Disabilities (LEND) program for three years.
Dr. Burns has experience working with individuals of all ages with a variety of diagnoses in private practice, as well as clinics, hospitals, and community-based settings. She has a passion for increasing access to care for children and families, which is why she became licensed under PSYPACT. With this license, Dr. Burns has been able to help individuals across the country who may not have access to resources and providers in their state. Dr. Burns enjoys empowering individuals to advocate for themselves. She takes time providing families with psychoeducation regarding diagnoses, school rights, and resources so families can feel more confident and competent in supporting their child and themselves. 
In addition to running her private practice, Dr. Burns is a co-facilitator of Sankofa, a free parent support group for families raising African American children with NDDs. Additionally, she served as California's Children's Mental Health Champion, a program funded by the Centers of Disease Control and Prevention (CDC) and the Association of University Centers on Disabilities (AUCD). As a Champion, Dr. Burns worked to develop state-specific work plans to implement effective strategies for mental health promotion, prevention supports, and the creation of networks (e.g., school, healthcare, and community) to promote better inter- and intra-system connections. 
In her free time, Dr. Burns enjoys spending time with her family, playing videogames, watching TV/movies, singing, cooking, trying new foods, and traveling.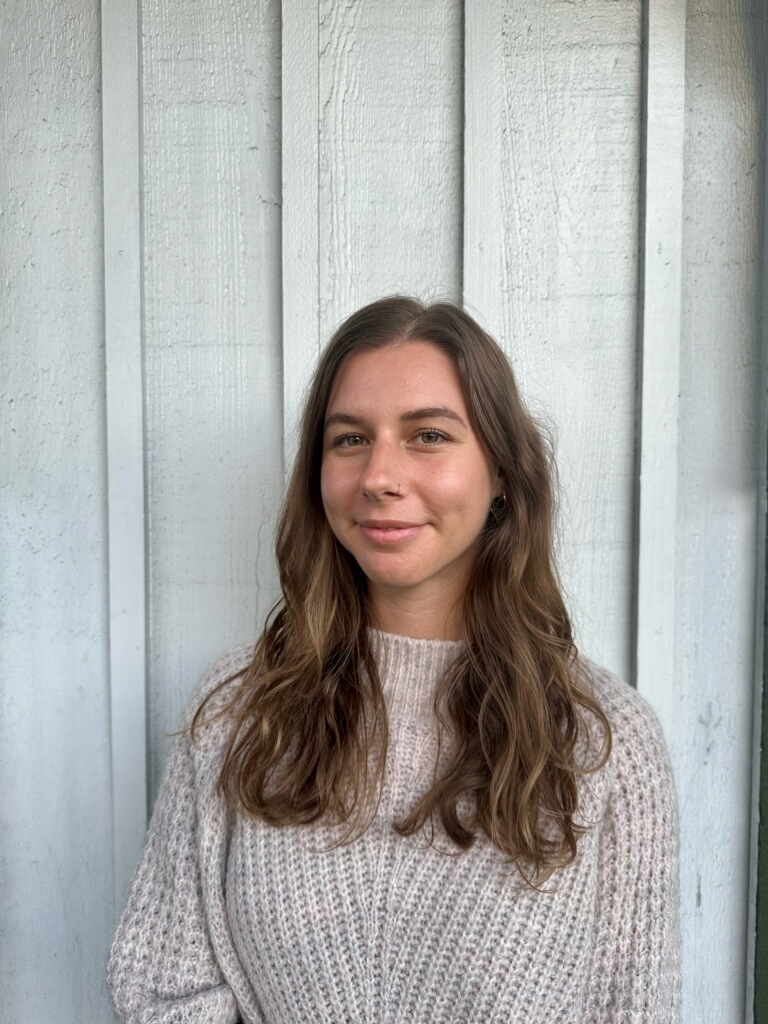 Speech-Language Pathologist and Yoga Instructor
Amy Shafer received her Master of Science in Speech and Hearing Sciences at Portland State University in 2019. She received her Bachelor of Arts (B.A.) in Psychology at Western Washington University in 2013 and returned for her Post-Baccalaureate Degree in 2016. Amy has worked with individuals across the lifespan diagnosed with autism spectrum disorder (ASD), over the past 10 years, in various school and clinical settings, both in the United States and abroad. Amy received training at the UC Davis MIND Institute, as part of the Leadership and Education in Neurodevelopmental and Related Disabilities (LEND) program. There she participated in the assessment and treatment of Autism and other neurodevelopmental disabilities, as part of an interdisciplinary team. Amy has since returned to the state of Washington where she administered diagnostic assessments and treatment to a variety of children at a private practice. There, Amy collaborated with a clinical psychologist and nurse practitioner in the assessment clinic to assist in diagnosing children with autism.
Amy is certified in the Early Start Denver Model (ESDM), which is a naturalistic developmental and behavioral intervention (NDBI). ESDM addresses all developmental domains, using principles of development and behavior to guide treatment, within the context of play and daily routines. For more information on this empirically based treatment approach, please visit the following website: https://www.esdm.co/.
Amy's areas of interest include early childhood development, diagnostic assessments, and parent coaching. Amy has been trained in both Parent-ESDM and Project IMpact, which are evidence-based NDBIs focused on empowering parents to enhance their child's language and development. She believes that providing accurate and timely assessments, utilizing evidence-based practices, and offering parent coaching, can make a significant impact on the lives of individuals and families.
Additionally, Amy is a 200-hour Registered Yoga Teacher (RYT-200) in Vinyasa Yoga. She recently completed a second 200-hour Rasa Yoga Teacher Training in 2022. Amy has experienced the transformative power of yoga and wishes to share this practice with those who are interested.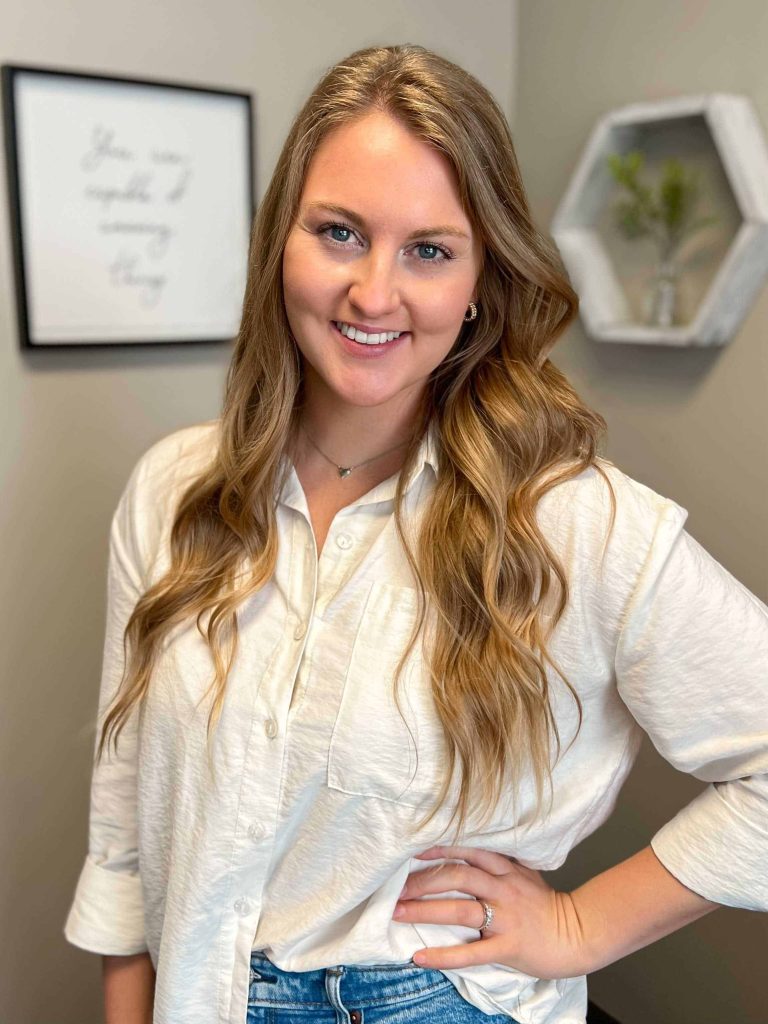 Licensed Professional Counselor Associate
Ashley Zamboanga is a Licensed Professional Counselor Associate who earned her Bachelor of Science degree in Psychology from Texas A&M University in 2016. In 2020, she earned her Masters in Counseling from Lamar University. Ashley's career began in education with Teach for America in Dallas, TX. She supported the holistic growth and wellbeing of children within the educational system for 7 years, with experience as an elementary school teacher, Social and Emotional Learning Coordinator, and School Counselor. During her time within the school setting, she gained a diverse range of experience in supporting children and their families with a wide variety of concerns, such as anxiety, depression, ADHD, autism, life transitions, grief, and more.
Ashley's purpose in counseling and therapy lies within creating a safe, welcoming, and comfortable environment for all to feel that they can come as they are. She believes that the core of therapeutic success stems from a trusting, encouraging, and genuine relationship built between the counselor and client. This is why she takes the time to get to know each individual and works with her clients to create plans of action based on their specific needs and goals. If you are hoping to gain a sense of control over your life, or need someone to support you through life challenges, Ashley would love to connect with you to see if we would make a great team!
In her free time, Ashley loves to spend time with her family and friends, exercise, travel, and relax with a good movie or show.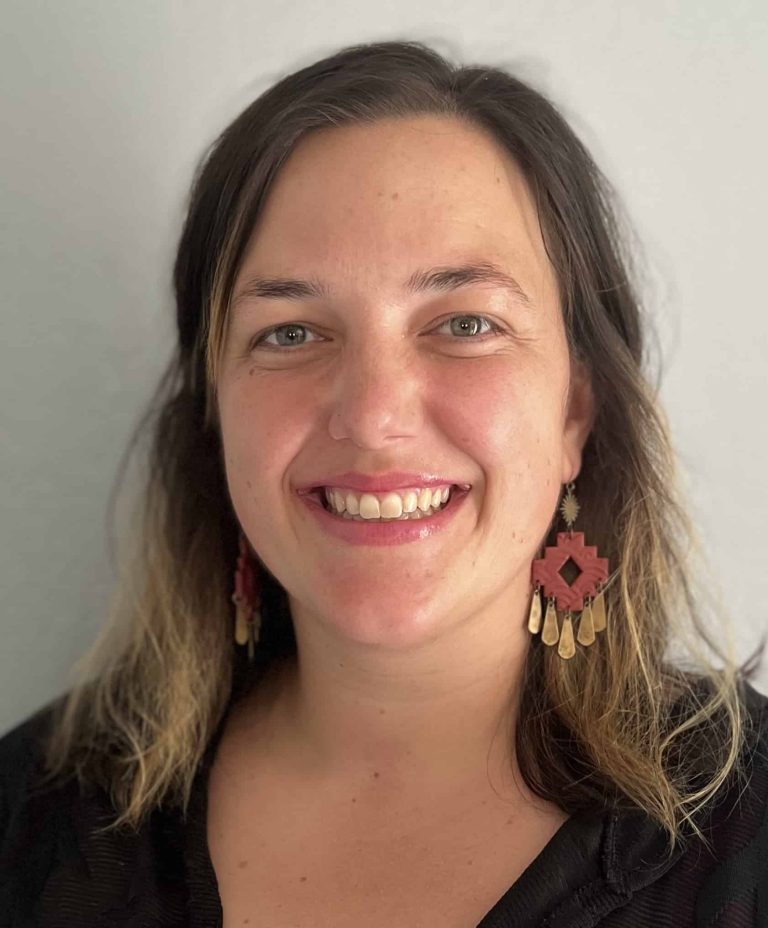 Libby Ferris graduated from California State University, Sacramento with a Bachelor of Science (B.S.) in Speech Language Pathology. As a senior in her program, she was the office administrator for the Speech, Language and Hearing Center on campus. She also ran the supply room for the Graduate Clinicians and the Literacy Program for the department. Shortly after graduating, Libby joined the Peace Corps and moved to Thailand.
Through her experience working with English teachers in rural Thailand, she developed a love for the culture and people that took her in as family. Upon her return, Libby ran a literacy program in a school for youth with various diagnoses while running her own Virtual Assisting business, Libbinitup. Through Libbinitup Virtual Assistance, Libby supported local business owners in building their websites and establishing their social media presence. Outside of her career, she started a family with her partner and now has three children who she teaches the ways of community, family, and giving that she learned during her time in Thailand.