Immigration Evaluations Training:
Unleashing Your Potential with Dr. Jazmin Burns
Join Dr. Jazmin Burns in our Immigration Evaluations Training on January 13-14,2024, and discover a world of knowledge designed to propel your career to new heights.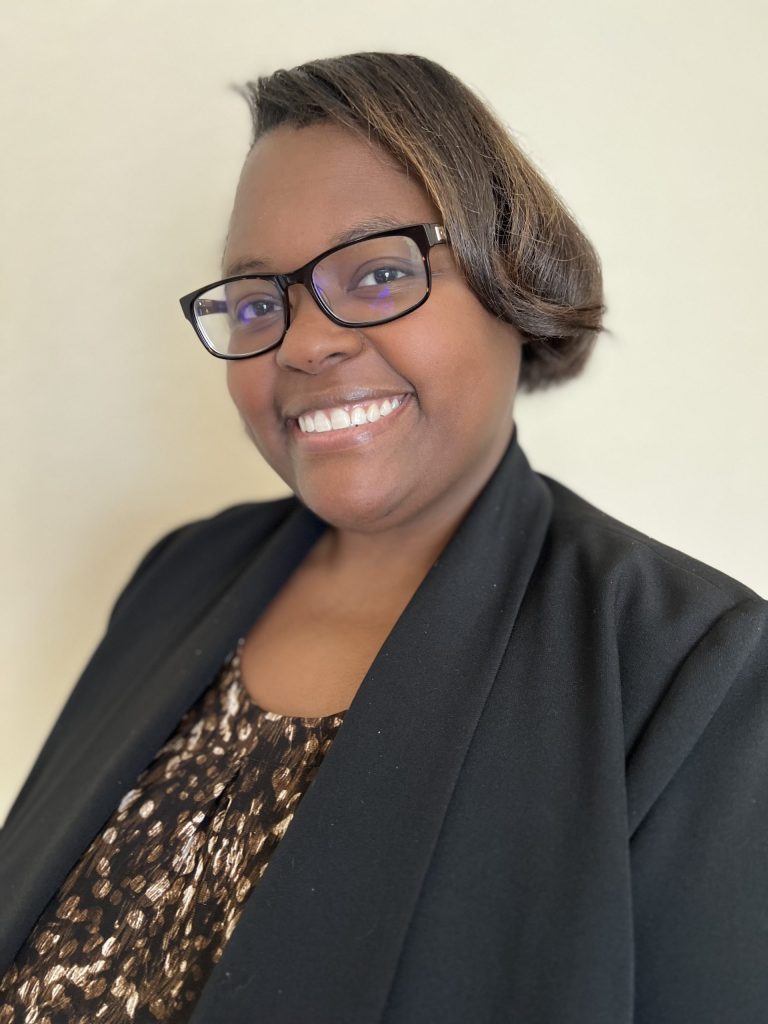 A Beacon in Virtual Psychological Solutions
Our exclusive training in Immigration Evaluations is led by the brilliant Dr. Jazmin Burns. As a licensed psychologist under PSYPACT and the Owner, Founder, and CEO of Burns Virtual Psychological Solutions, Dr. Burns is a trailblazer in the world of virtual psychological care.
Her extensive expertise in neurodevelopmental disabilities and mental health sets the stage for an unparalleled learning experience.With a passion for inclusive mental health care, Dr. Burns seamlessly combines her academic roots in English and Psychology with intensive training at the prestigious UC Davis MIND Institute.
Distinguished as a 2023 Global Game Changer, Dr. Burns embodies an unwavering commitment to revolutionizing mental health services, passionately driving increased accessibility and fostering impactful change. Dr. Burns is not just a educator; she's a mentor, guiding you toward success in the evolving landscape of psychology.
Date: 

January 13th and 14th 2024
Understanding Immigration Contexts:
Navigate the complexities of immigration and grasp the unique mental health challenges individuals face in these contexts.
N-648 Waivers
Learn about N-648s waivers and how to conduct these evaluations to support patients. It is important to note that only clinical psychologists, medical doctors, and doctors of osteopathy can conduct this unique service.
Cultural Competence:
Gain insights into diverse cultures, enhancing your ability to provide sensitive and effective mental health assessments for clients from all walks of life.
Legal Landscape Mastery:
Navigate the legal intricacies of immigration evaluations and gain valuable insights and training directly from expert Immigration Attorneys.
Through Assessment Techniques:
Acquire skills to conduct comprehensive evaluations, leaving no stone unturned in identifying mental health needs.
Hands-On Learning:
Explore opportunities for practical experience through case studies and role-play exercises. Receive expert guidance from seasoned immigration evaluators.
Q&A Session:
Engage in an interactive session with Dr. Burns and fellow participants, addressing any queries or concerns you may have.
Why Add Immigration Evaluation Services to Your Practice?
Addressing a Critical Need:
The market is in dire need of more psychologists to provide Immigration Evaluations. 
By adding this service, you become a beacon
of support for individuals seeking mental health assessments in immigration contexts.
Expand your services and watch your practice flourish with this lucrative addition.
Psychologists who added Immigration Evaluation services to their practice reported an additional $10,000 per month in revenue on average.
Fill the Gap in Competency:
Many psychologists providing immigration evaluations lack formal training, leading to potential oversights in assessments.
Dr. Burns' training ensures you stand out as a qualified professional, setting a higher standard for mental health assessment in immigration cases.
Fuel Your Practice's Growth:
Offering Immigration Evaluation services attracts new clients and solidifies your practice as a go-to resource in the community.
Help those struggling to find qualified professionals while expanding your reach and impact.
Join Dr. Jazmin Burns' Immigration Evaluation Training and Transform Your Practice Today!
More Than a Training: What You Get
Our program goes beyond the ordinary, offering:
Delve into assessing mental health in the immigration context, understanding cultural nuances, and navigating the legal landscape.
Monthly Consultation Groups:
Elevate your practice with ongoing support. Join
exclusive groups to discuss cases, share experiences, and seek guidance from Dr. Burns and peers.
Access to Report Templates:
Streamline your workflow with professionally crafted templates, ensuring accurate and effective evaluations.
Propel your career with tailored materials. Stand out in the digital landscape and attract clients seeking your specialized expertise.
Networking Opportunities:
Connect with a community of professionals, fostering collaboration and opening doors to new
possibilities.
Ready to Make a Difference? 

Secure Your Spot Now – Limited Availability!